Shuttle Wins Triple Annual Awards, 2007
2008/01/31
Global / Award News
Shuttle announced that it has clinched three annual prestigious awards from three esteemed IT media in Malaysia, South Korea and United Kingdom respectively.

Malaysia: 2007 Nationwide Survey by HWM Magazine & Plaza Low
Yat Brand Survey
HWM Malaysia and Plaza Low Yat awards Shuttle Top 1 Brand in SFF(Small Form Factor) PC. Shuttle is praised for its compact size and lifestyle look which makes an appealing HTPC. Shuttle is ahead of the No.2 brand by approximately 20%. The Brand Survey 2007 represents the views of Malaysian consumers and HWM readers with more than 3,000 votes this year. With more than 7 different SFF PC brands, Shuttle secures top 1 spot with 1,292 votes (approximately 50%).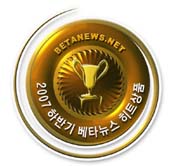 South Korea: Betanews 2007 Hit Award of the Year
Betanews, a leading IT website in Korea awards the Hit Award of 2007 to Shuttle XPC Glamor SP35P2 Pro, citing "Powerful always means beautiful!" The staff editor gives Shuttle credits and addresses, "Everything that you can expect from powerful PC is all there in Shuttle XPC SP35P2 Pro, with the excellent performance, quality, stability and expandability and even more unique features make this product the most wanted item among other PC components."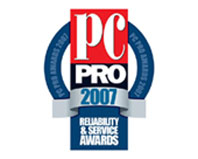 United Kingdom: PC Pro 2007'Service and Reliability' Award
Shuttles' motherboard quality is no pale beside its SFF PC. It also gains itself a'Service and Reliability' award of motherboard in 2007 from PC Pro magazine, the most influential IT media in the UK. The Reliability & Service award tap reader's experiences with manufacturers, giving an unbiased account of the reliability of the products they bought, customer support and whether they would buy from that company again. As it is the UK's largest independent survey of IT customer satisfaction it holds a lot of weight with resellers and end users alike. It's a comprehensive guide to customer support and product reliability in Europe.
---
About Shuttle
Founded in 1983, Shuttle Inc. (TAIEX 2405) is the world's leading manufacturer of Small Form Factor (SFF) Computers, so far, Shuttle's hardware product development has extended to slim PCs, AIO PCs, Notebooks and Tablets for home, business and vertical applications as Digital Signage, POI/POS and Kiosk.To answer the trends of IoT and cloud applications, Shuttle started to build up its software and integration R&D capabilities since 2011 and launched numerous of smart solutions for Face Recognition, Education, Home Automation and Long-term Care applications.
Contact US
Marketing Dept.
No. 30, Lane 76, Rei Kuang Rd.,
Nei-Hu Dist., Taipei, Taiwan
Tel: +886-2-8792-6168
Fax: +886-2-8792-6268
E-mail:
shuttlepr@tw.shuttle.com